The Center for the Polyurethanes Industry (CPI) will host its 65th Polyurethanes Technical Conference to highlight the latest, innovative polyurethanes technology and discuss the most pressing issues facing the industry today. As the longest-running polyurethanes conference in North America, CPI's annual conference convenes technical experts, industry leaders, and downstream users for a unique convergence of scientific presentations, professional networking, and regulatory insight.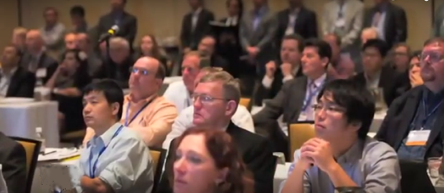 Call for Papers & Posters

Each year, the Center for the Polyurethanes Industry (CPI) issues a call for papers and a call for posters to be presented at the annual Polyurethanes Technical Conference.

The 2023 Polyurethanes Technical Conference will host paper presentations and a poster session describing the latest research and technical developments for all of the important polyurethane industry sectors. Criteria for the acceptance of technical paper and poster abstracts include originality and relevance of the topic.
Criteria and Submission
Papers and posters may address breakthrough technology in any of the example topics below:
Applications:


Automotive
Appliances/Cold Chain
Construction
Furnishings
Recreation
Clothing
Medical
Packaging


Product Areas:


CASE
Adhesives & Sealants
Coatings & Elastomers
Binders
Flexible Foam
Rigid Foam
Thermoplastic Polyurethanes


Chemistry:


Chemistry & Fundamentals
Diisocyanates
Renewable Content Polyols
Blowing Agents
Flame Retardants
Release Agents
Catalysts


Process:


Processing Innovations
Equipment


Issue Areas:


Combustibility
EHS
Energy Efficiency
Sustainability/Recyclability
Transportation

Submission Deadlines




Paper Abstract:




February 3, 2023


Final Paper & Presentation (if accepted):
June 2, 2023
Poster Abstract:


July 10, 2023
At the AwardsLuncheon of the Conference, awards are presented recognizing the best presentation of a technical paper in a technical session and the best presentation of a technical poster in its technical category. Awards for best presentation of a technical paper in a technical session are based on both technical merit and the quality and effectiveness of the presentation of the information. Best Poster awards are based on technical merit and the effectiveness of the display. Paper presentations and posters will be judged by a panel of technical and industry experts. Presentations not accompanied by a technical paper are not eligible for a Best Paper Presentation Award. CPI prides itself on a quality conference. In order to stay on schedule for the conference, authors whose abstracts have been accepted for paper submission must submit the paper, Power Point presentation and a signed copyright form no later than June 10, 2022.
Before you submit a paper or poster abstract, please read the following. . .
Papers and posters must be technical. Papers and posters that are commercial in nature will not be accepted.
All work must be original and unpublished. No materials should be submitted that have been previously presented or published or are planned to be presented before the conference.
All persons whose papers and posters are accepted for presentation must be paid registrants at the conference and be present at the conference. In the event a substitute will take the place of the original presenter, CPI must be notified at least four weeks prior to the meeting.
Each paper and poster author is limited to the submission of two paper abstracts and two posters as the primary author.
Any copyrighted material must be accompanied by a release authorizing duplication and display for educational purposes at meetings of CPI and for reprint by CPI in the conference proceedings. Any identifiable individuals in videos must have signed releases permitting the use of their image.
All papers, presentations and poster abstracts are required to undergo CPI review including review by legal counsel.
Non-conforming materials may be returned to the author for resubmission.
Your submission will not be reviewed and will be rejected if it:
Does not conform to the guidelines above;
It is not in the appropriate format;
Does not comply with ACC's Antitrust Guidelines, Checklist, or other requirements;
Is commercial in nature and contains inappropriate marketing language;
Contains trademarked or copyrighted images or language that you do not have permission to use;
Is not submitted by the deadline; or
Is disparaging of other technologies or chemistries.
For posters only:
CPI will provide an 8' wide x 4' high board for your poster, with a table beneath it to distribute literature. Posters must be one piece, large enough to cover the entire poster board. Poster presenters are responsible for the shipping and installation of their posters.
All posters must be installed by 10:00 AM on Monday, October 3, 2022.
Posters must remain on display until the close of the conference. Poster presenters are responsible for removing their posters at the close of the conference. Upon acceptance of an abstract, you will receive complete instructions on your poster.
Become an Exhibitor
Be where the action is - exhibiting couldn't be easier!




Each table top space includes everything you need to present your company's products and services to more than 1,000 conference attendees. To ensure maximum exposure, the Table Top Exhibition will be located in the same ballroom as the Poster Session and the complimentary refreshments, and just steps away from the technical sessions.
Exhibit space pricing:

CPI Member - $2,795.00 per table top booth

Non Member - $3,395.00 per table top booth

What's Included:

Table Top booth space - 10' wide x 6' deep
Two Full Conference Badges
(includes admission to all conference events except PDP courses – a $2,000.00 value)
Back and side wall pipe and drape
Electrical outlet
Six-foot draped table
Two chairs
Wastebasket
Company ID Sign
Company Listing on conference website and Mobile App


* Drape color subject to change.